East York Massage and Physiotherapy Studio
Christina Gouveia, RMT
Registered Massage Therapist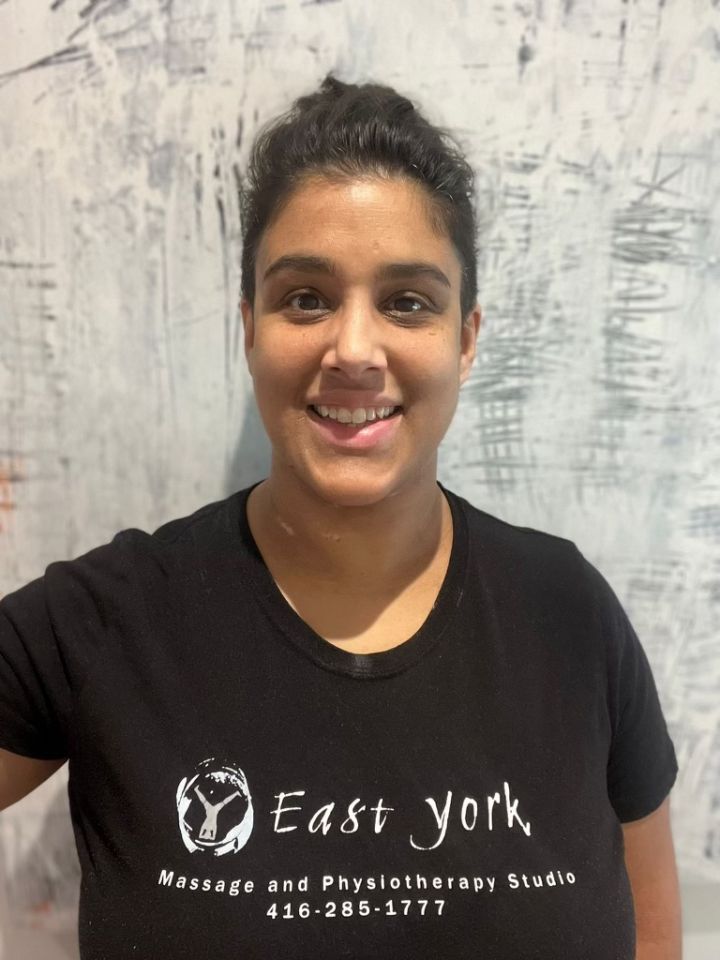 Christina has gratefully been in practice since 2011 having graduated from Sutherland-Chan Massage School in Toronto. She truly loves this field, being a practitioner first and educator second. She enjoys ongoing learning opportunities that come with this profession such as attending the Canadian Massage Conference, Excellence in Practice Conferences and learning about ground breaking research, such as Pain Science.
Christina's primary focus is Scar Tissue Release and Hydrotherapy. She loves a challenge in releasing scar tissue by using effective techniques such as, Hot Stone Therapy, incorporating Advanced Myofascial Release, dynamic passive stretching, Silicone Cupping and athletic taping post treatment. Christina holds a special interest for Therapeutic Breast Massage, as well as providing cranial-sacral techniques.
Christina's goals are to meet clients, assess their treatment goals, educate them about their condition , start a realistic treatment plan and demonstrate the benefits of regular Massage Therapy treatments to reach optimal outcomes.
She endeavours to train in Thai Massage Certification and become an Osteopathic Manual Therapist in the future.
Availablity:
Tuesdays, Wednesdays and Fridays: 2:15pm- 8:30pm
Now you can purchase gift cards for massage from the convenience of your home!