East York Massage and Physiotherapy Studio
Calvin Ye, RMT
Registered Massage Therapist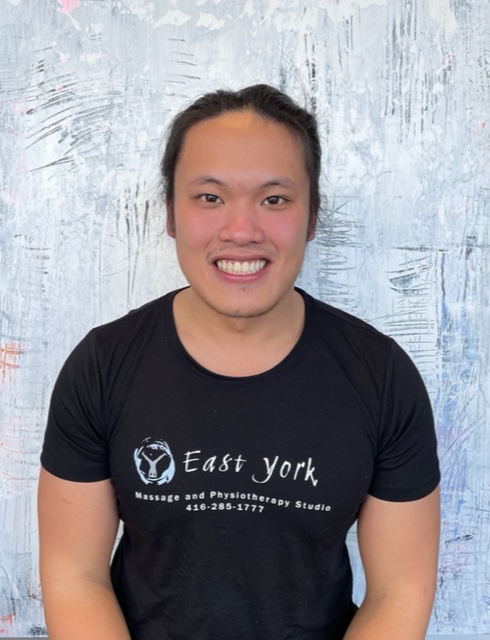 Calvin became a Registered Massage Therapist after graduating from Sutherland-Chan School of Massage Therapy in October 2021. Prior to this, he also earned his Bachelor of Kinesiology at the University of Toronto.
Calvin in driven by being able to provide care that helps clients move to their full potential. He believes in promoting movements that allow clients to reach new heights, and as a result, realize what their body is capable of. As a former Team Canada dragon boat paddler, Calvin understands the value and importance for athletes to be able to function at their full capacity on and off season.
Calvin loves continuing to grow as a practitioner, and actively seeks out new experiences and knowledge to deepen his skill set.
When Calvin is not in the studio, you can catch him at the gym or in one of the provincial parks backpacking.
Calvin looks forward to working with you!
Availability:
Monday 2pm-8pm
Wednesday 2:15pm- 8:15pm
Thursday 9:00am-2:00pm
Alternating Saturdays 10am-6pm
Now you can purchase gift cards for massage from the convenience of your home!