East York Massage and Physiotherapy Studio
More Than Just A Job!!
Are You The Motivated and Dynamic Practitioner We Are Looking For?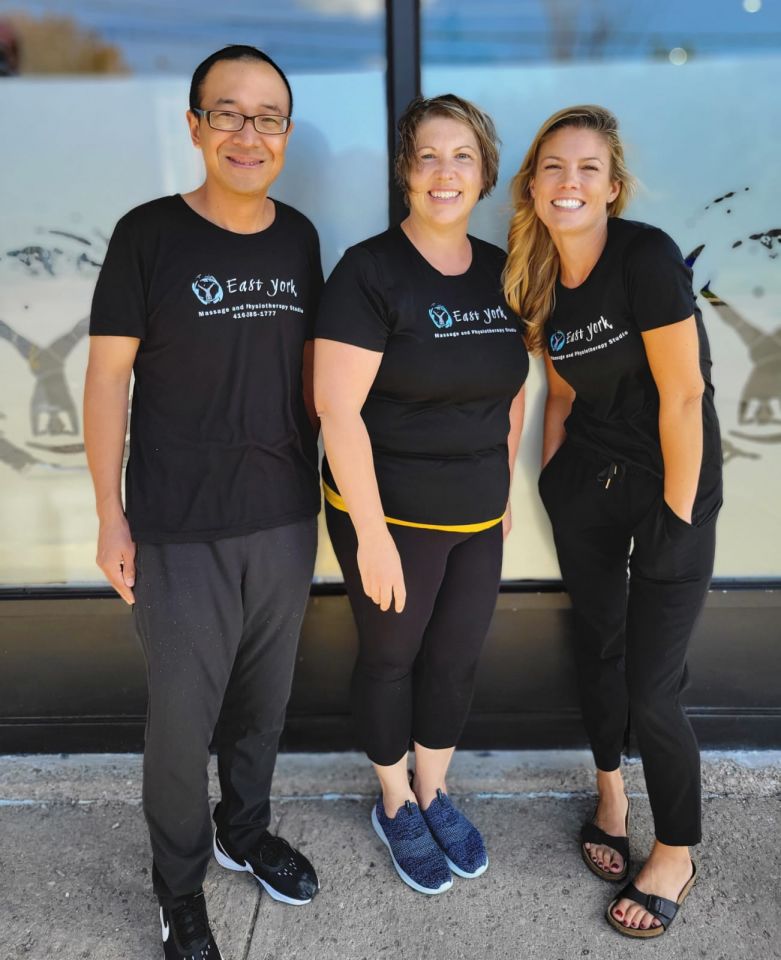 ​
Are you a Registered Massage Therapist or Physiotherapist that is looking to work with a team who supports your personal and professional growth? Then this could be your dream role.
If you have a passion for helping people TRANSFORM their life, you're skilled with interpersonal relationships and you're a fast learner, you might just be the person we are looking for.
We are a massage therapy and physiotherapy practice whose main goal is to help people attain AND maintain optimal outcomes so they can live their best life!
Right now we are expanding rapidly due to raving reviews from our clients, that we need a new RMT and PT to join our team.
You will take pride in further developing your clientele, which is waiting here for you!!!
About you:
You are smart, personable and confident.
You have excellent communication, time management and interpersonal skills
You are take initiative and create solutions
You are accountable for your outcomes and actions.
You are committed to your roles and expectations
You are passionate and outgoing.
You thrive on personal development and you value coaching.
You want to grow personally and professionally.
You demand excellence of yourself and thrive on feedback.
You are energised and create energy around you.
You drive yourself to get the best results.
You are resilient and adaptable and can embrace change
Duties and Responsibilities:
Thinking this role was tailor-made for you? Read on to learn more.
Must be in good standing with the College of Massage Therapists of Ontario or College of Physiotherapists of Ontario
Neurokinetic Therapy Certified (at least level 1) would be an asset
You are able to manage a varied case-load
Provide comprehensive assessment and treatment plans based on individual patients' goals
Take initiative in interacting with allied health professionals to deliver quality patient care and optimal outcomes
Be confident to participate in team meetings and continuing education training
Able to contribute to digital marketing.
What's in it for you?
Full training and support – every new team member will go through a four week training course to make sure you are fully confident in your role. We have a focus on performance with daily, weekly and quarterly support to make sure you reach your goals.
Mindset and career development – we want to make sure you reach your potential professionally and personally. We provide continual coaching and growth opportunities in a one to one setting as well as with the the team.
Incentive bonuses - we offer an attractive compensation with great performance incentives so you are rewarded for your hard work.
Education allowance- Have an interest in a particular area of continuing education? Say yes, and we will take care of the rest!
Dynamic team – we are committed to culturing a team environment where we can learn from one another. We are caring, friendly and fun, providing all the support necessary every step of the way
Amazing long-term career advancement – you will get to work in a fast-growing company, where there are loads of growth opportunities constantly evolving
What we do:
We are a well-established, and progressive practice known for delivering excellent patient outcomes in a fun and friendly environment.
With over 7 years of history we are continuing to expand due to a popular following amongst patients, medical referrers, strong networks and an excellent community reputation. Our clients are extremely loyal and fantastic at referring!
In everything we do, we aim to instill knowledge and confidence. Our signature service is "boutique style" therapy, helping our clients regain control over their bodies and get the most out of their lives. We give our clients a step-by-step plan to help them achieve their health and performance goals.
The Culture:
As a team, we work within a growth mindset culture that allows the flexibility to change course as our business evolves. We find this to be an enriching and positive environment to walk into daily. Our goal is to brand each individual team member as the best in their field. We do this by being committed to excellence, active participation in our meetings, bringing new ideas to the table, continued education, and open communication channels. We also want to encourage personal growth in your chosen area of interest.
Whether you are a young energetic practitioner looking for an inspiring practice, or you are more experienced and want to expand your career opportunities and reach your true potential, we would love to meet you!
Learn more about us here on the website, or check out more about the role and our vibe by clicking the links below. We look forward to hearing from you!


Tell us why this job is for you! Simply email your interest with a resume and cover letter to: info@eastyorktherapy.com Or call Erin or Fanaye at 416.285.1777