East York Massage and Physiotherapy Studio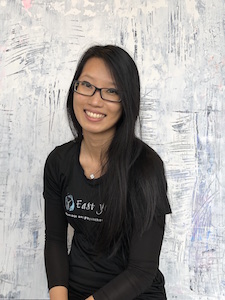 Angela Zhang, PT Resident
Resident Physiotherapist
Angela graduated from the Master of Physical Therapy program at Western University, after receiving an Honors Bachelor of Science in Health Sciences and Psychology from the University of Toronto Mississauga. With an inclination towards education, Angela takes the time to help you understand your condition and the steps that need to be taken for rehabilitation. She believes in a holistic method of treatment, determining the factors in one's life that contributes to one's health, while honing in on the root cause of a problem that patients experience.
Angela has worked with a variety of orthopaedic conditions such as acute and chronic neck and low back pain, fractures, repetitive strain injuries, motor-vehicle accident-related injuries, arthritic conditions, and rheumatic conditions. She has experience working with patients diagnosed with multiple sclerosis, post-polio syndrome, post-amputation, fibromyalgia, chronic respiratory lung disease, post-stroke, and chronic pain patients.
Angela is dedicated to advancing her skills as a clinician and has completed her Level 1 Manual Therapy Certification through the Orthopedic Division.
In her free time, Angela loves to create digital art and attempt new food recipes.
Availability:
Monday: 1pm to 8pm
Wednesday 2pm-8pm
Thursday: 5pm to 8pm
Friday: 9am to 3pm
Sunday 10am-3pm
Now you can purchase gift cards for massage from the convenience of your home!