East York Massage and Physiotherapy Studio
Hatha Yoga
Welcome
to Yoga at the Studio!
Please view our current schedule below and reserve your mat today @ 416.285.1777 or by email at info@eastyorktherapy.com
Our Offering
THERAPEUTIC YOGA
Therapeutic yoga is a slower paced class where movement is matched to breath. These classes are designed for the beginner or anyone wanting to review the basics. You will learn yoga poses with modifications, alignment in the basic poses and breathing techniques. An opportunity to strengthen from the inside out. Classes will help identify and disengage faulty movement patterns and habits, improving posture and general feelings of well being. A grounded practice, helping to dislodge chronic tension leaving you feeling more connected to self in mind and body.
Rates
1 hour classes, all levels welcome
Classes are $22 each
Package: $100 for 5 classes
*If purchasing bundled classes for Spring 2019 the yoga session commences Friday, March 22, 2019 and bundle will expire by
Friday, May 10, 2019.
MEET OUR INSTRUCTORS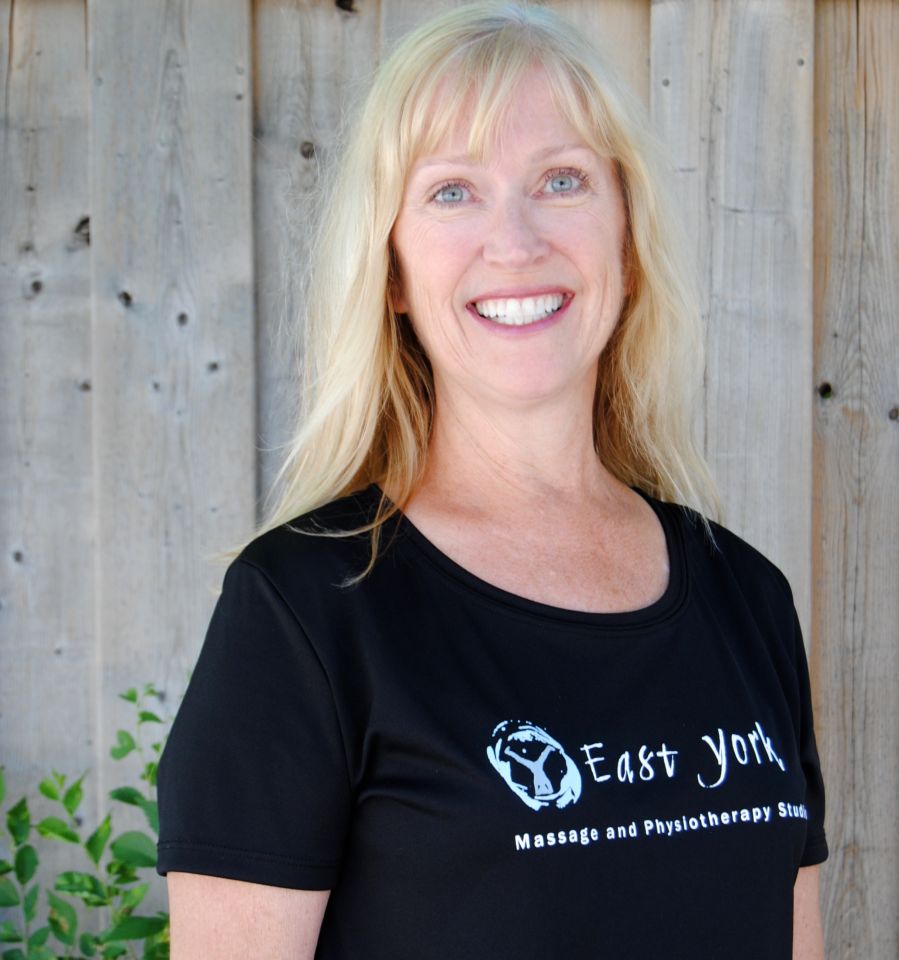 Jocelyn Karr is a Registered Yoga Teacher (500 Hours), a Certified Yoga Tune-Up Instructor, and a Certified Trauma Yoga Instructor. She has trained in Hatha Yoga with The Yoga Mat, a registered yoga school, and is looking forward to sharing the joy of yoga in a fun environment, especially with those just discovering the practice.
Jocelyn's class - Fridays at 6pm
Lisa Greenbaum E-RYT 500 and C-IAYT Yoga Therapist, has a strong passion for fitness, yoga and movement. She has worked with countless individuals, including her own personal practice, using Yoga based practices to release stored trauma from the body, finding ease from chronic pain and tension and a deeper connection to Self: mind, body and spirit. Lisa is known for bringing an easy-going style to her teaching and encouraging everyone to honour and listen to their bodies. She has over 750 hours of YTT education and has studied in US, Canada and India. She is also a certified Fitness Instructor and Personal Trainer with canfitpro. Lisa has been teaching group fitness and Yoga in Toronto since 2001.
Lisa's Class - Wednesdays @ 7:30 pm
As spaces are limited please reserve your mat in advance. No drop-ins.
Mats and Blocks are available at the studio.
To register please call 416.285.1777 or email info@eastyorktherapy.com to reserve your spot in a class.