Therapists
Our Team
East York Massage & Physiotherapy Studio provides a wide variety of practitioners to help you on your journey to wellness, each with their own treatment signature. We are sure you will find the right fit here with us!
Please be sure to contact us should you have any questions or concerns: info@eastyorktherapy.com
We love your feedback
Be well,
Your team at East York Therapy Studio
Fanaye Whyte, PT
Registered Physiotherapist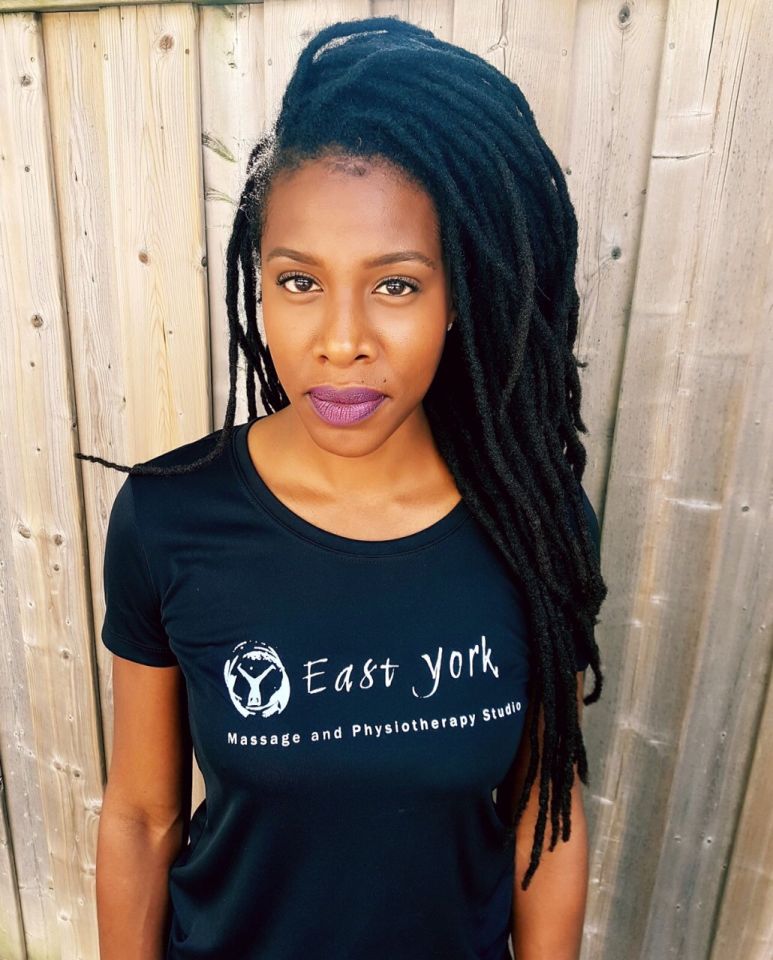 Fanaye Whyte graduated from D'Youville College in Buffalo, New York with a Doctorate in Physical Therapy, after completing a Specialized Honours degree in Kinesiology and Health Science at York University. She is also a member of the Canadian Physiotherapy Association, Women's Health Division. Her passion for physiotherapy began with her own experience, suffering multiple sports injuries as a competitive varsity track and field runner, and as a recreational basketball, flag football and volleyball player.
Fanaye believes that treatment should first and foremost thoroughly address patient concerns and goals. She practices with an evidence-based approach that involves comprehensive assessment, hands-on treatment, exercise prescription, patient education and other modalities including acupuncture to alleviate pain and improve function. Her number one objective is to deliver exceptional care and help her patients achieve optimal outcomes that enhance their quality of life.
Having had the opportunity to work in many rehabilitative settings from acute to chronic care in inpatient and outpatients facilities, Fanaye has experience working with a variety of populations. These include but are not limited to neck and back pain, sports injuries, postural dysfunction, arthritic conditions, post-operative orthopaedics (e.g., full knee and total hip replacements), traumatic orthopaedics (e.g., fractures), as well as repetitive strain injuries. Her clinical experience at New York University Medical Hospital in Manhattan exposed her to caring for patients with neurological conditions such as stroke, traumatic and non-traumatic spinal cord injuries, Multiple Sclerosis, Parkinsons and Alzheimer's disease as well as cancer patients.
Fanaye is dedicated to growth as a clinician by furthering her skill sets through continuing education. She has completed training in Contemporary Medical Acupuncture, Pelvic Health Physiotherapy, as well as courses on kinesiotaping, manual therapy, soft tissue release and exercise prescription.
Have a question? Ask me at fanaye@eastyorktherapy.com
Available:
Monday 12pm - 7pm
Tuesday 9:30am - 5pm
Wednesday 12pm - 7pm
Thursday 9:30am - 5pm
Friday 10am - 5pm
Erin Smith, RMT
Registered Massage Therapist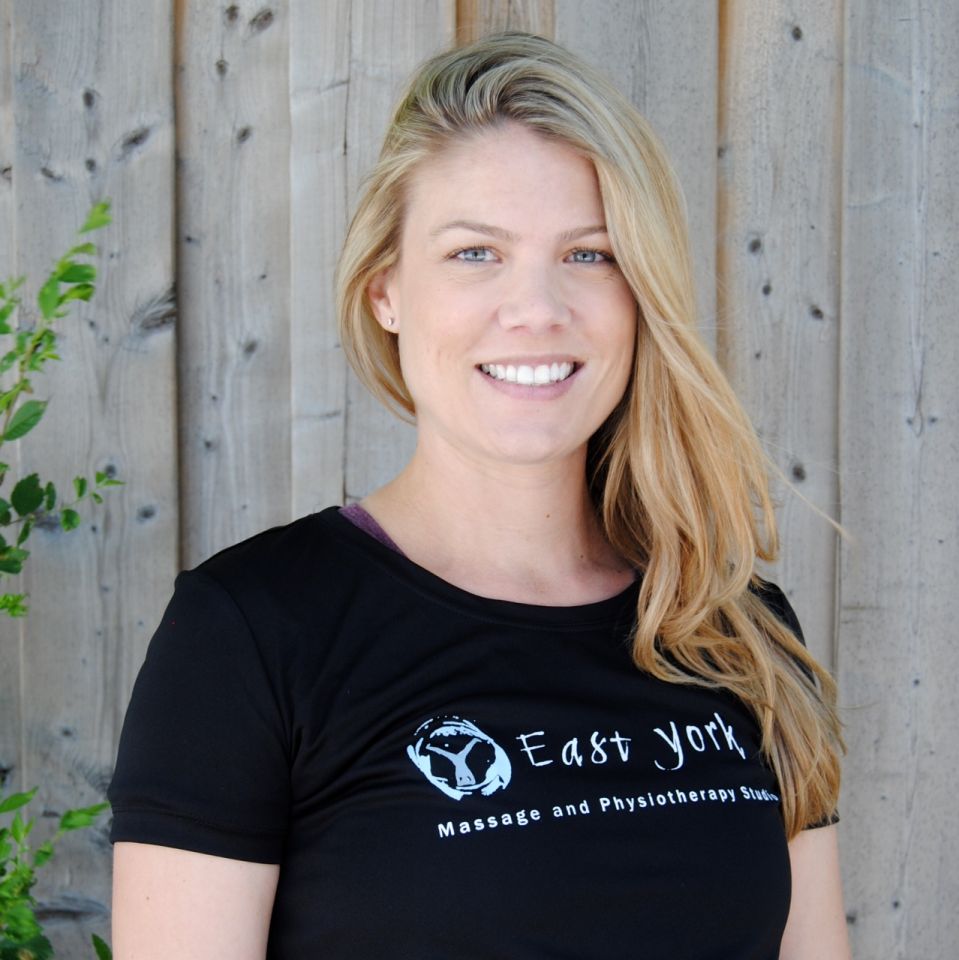 Erin graduated the Massage Therapy Diploma program at Centennial College in 2004. She has since worked in many different settings, including, therapeutic massage and multidisciplinary clinics, spa and in home visits. Erin believes in a well-rounded approach to helping her clients, utilizing a number of techniques including, myofascial release, general Swedish massage, trigger-point therapy, stretching, Indian head massage and hydrotherapy in her practice. She finds it beneficial to add a sense of relaxation to every treatment, allowing overall healing to occur.
Erin enjoys working with all age groups from infants to seniors and has a keen interest in pre/post natal care.
Erin is dedicated to continuing education and increasing her knowledge to provide the best possible care for her clientele. She is currently working towards a certificate in Traditional Thai Massage.
Erin has been practicing reflexology since becoming certified in 2011. Using this ancient art to treat the body as a whole, to heal, maintain and prevent further injury and imbalance.
Have a question? Ask me at erin@eastyorktherapy.com
Available:
Monday 10am - 4pm
Tuesday 10am- 7pm
Wednesday 10am - 7pm
Thursday 4pm - 7pm
Friday 10am- 5pm
Jocelyn Karr
Certified Yoga Instructor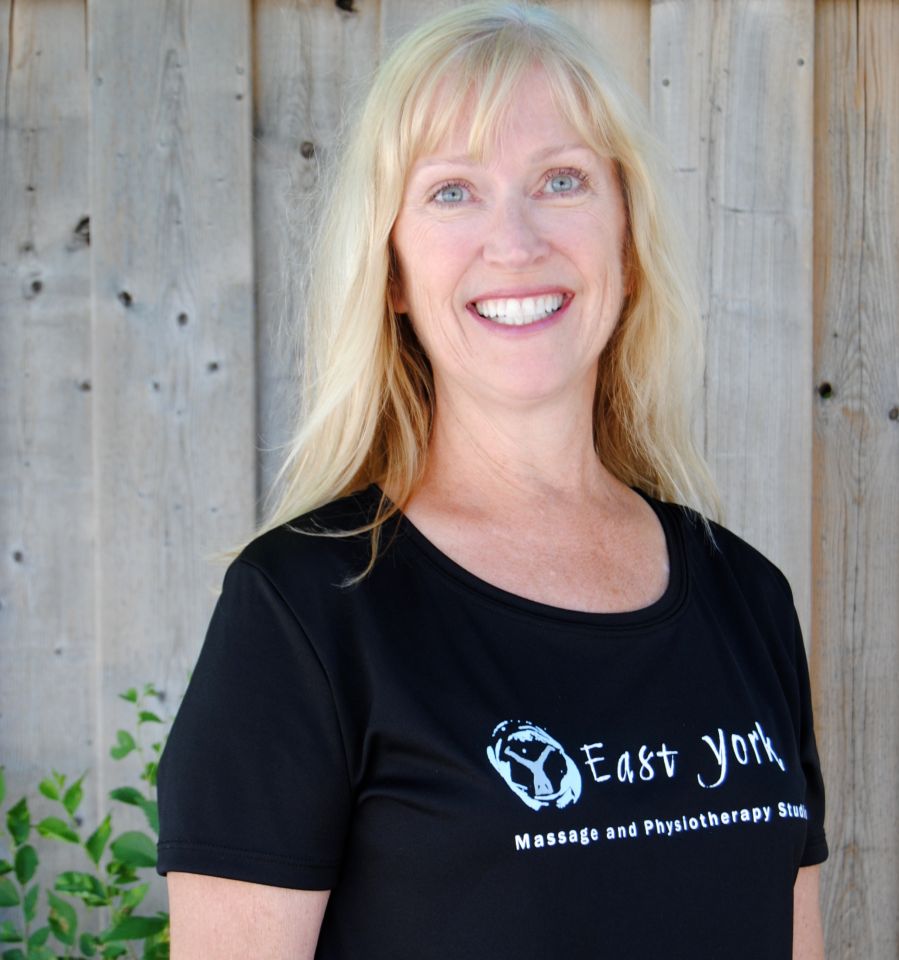 Jocelyn is thrilled to be part of the team at East York Massage and Physiotherapy Studio. She originally came to yoga a few years ago, while searching for a physical activity less strenuous than running. She soon discovered yoga is just as demanding in a different yet awesome way. Yoga also provided an additional bonus of intellectual and spiritual engagement.
In 2014, Jocelyn travelled to Costa Rica to attend a yoga retreat and decided then that she wanted to become a Yoga Instructor to deepen her own practice and to allow her to share the experience of yoga and all the benefits with others. She has trained in Hatha Yoga with The Yoga Mat, a registered yoga school, and is looking forward to sharing the joy of yoga in a fun environment, especially with those just discovering the practice.
"Everything we do is infused with the energy with which we do it. If we're frantic, life will be frantic. If we're peaceful, life will be peaceful. And so our goal in any situation becomes inner peace." (Marianne Williamson)
Theresa Liu, RMT
Registered Massage Therapist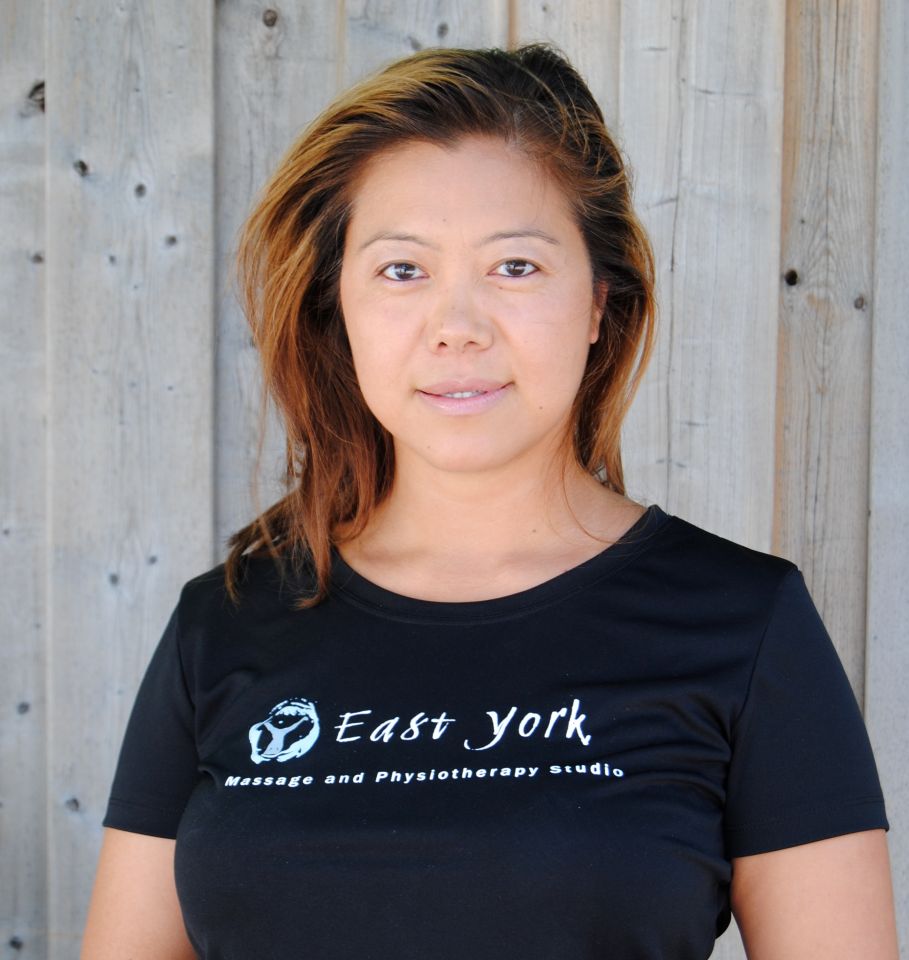 Theresa graduated from the Canadian College of Massage & Hydrotherapy. She has experience in a range of settings, including, neurological rehabilitation, interdisciplinary environments, spas and in home visits. Theresa is skilled in providing myofascial release, Thai yoga massage, lymphedema massage, general Swedish massage, trigger-point therapy, stretching, and hydrotherapy in her practice.
In her spare time Theresa is a fanatic about cross-fit and loves salsa dancing!!!
*If you are interested in joining the East York Therapy team please contact us today! info@eastyorktherapy.com or 416.285.1777