East York Massage and Physiotherapy Studio
Erin Smith, RMT
Registered Massage Therapist (Senior Therapist)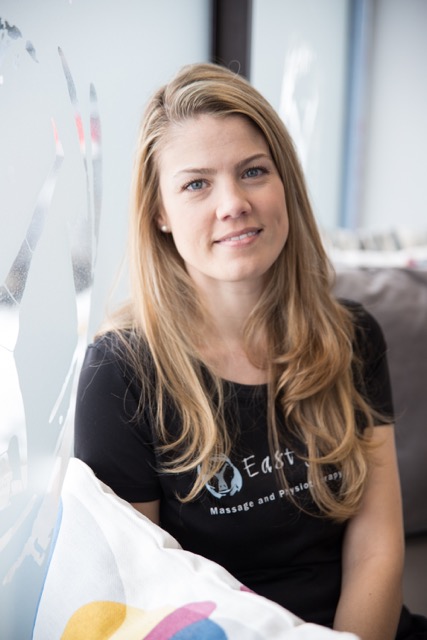 Erin graduated from the Massage Therapy Diploma program at Centennial College in 2004. She has since worked in many different settings, including, therapeutic massage and multidisciplinary clinics, spa and in-home visits. Erin believes in a well-rounded approach to helping her clients, utilizing a number of techniques including, myofascial release, general Swedish massage, trigger-point therapy, stretching, Indian head massage and hydrotherapy in her practice. She finds it beneficial to add a sense of relaxation to every treatment, allowing overall healing to occur.
Erin enjoys working with all age groups from infants to seniors and has a keen interest in pre/post natal care.
Erin is dedicated to continuing education and increasing her knowledge to provide the best possible care for her clientele.
Erin has been practicing reflexology since becoming certified in 2011. Using this ancient art to treat the body as a whole, to heal, maintain and prevent further injury and imbalance.
Have a question? Ask me at erin@eastyorktherapy.com
Availability:
Tuesday: 10am - 2pm
Wednesday: 10am-2pm
Thursday: 10am - 2pm
Now you can purchase gift cards for massage from the convenience of your home!